Accurate and easy to use paint colour identification is now available.
Paint It is a new approach to colour identification and selection that can be accessed from anywhere, at anytime, on-line. The tool is engineered to provide visual representations of paint coatings on screen. Images and data are linked for quick and easy search results. Paint formulations are just a click away once a colour is selected with the direct link to ColorMobile® software application.

Finding the right colour for a repair typically involves knowing the Motor Manufacturer, Year and Model. Now with Paint It, more advanced search options are available, including Usage, Colour Family and Finish Effect.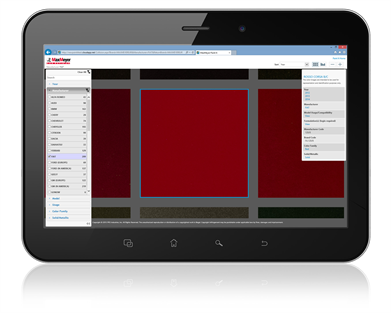 Web-based colour identification and selection 
Visual representations of paint colours
Search by Manufacturer, Year, Model, Colour Family, Finish Effect or Usage 
Images and colour information linked together 
Exterior body and non-body information including interior, trim and wheel colours
Links to ColorMobile application
No special software required
Recommended for computer / laptop / tablet use
Subscription not required.
When the correct exterior colour is identified, the Paint It tool also provides fast access to its associated interior, trim and wheel colours when available from the manufacturer.
The Paint It tool is readily accessible 24/7 and will make looking up colour quick and easy.
Go to www.maxmeyerpaintit.com and add the icon to your home screen today.


MaxMeyer and Dog Logo is a registered trademark of PPG Industries Europe, Sarl. ColorMobile and Bulls Eye Logo are registered trademarks of PPG Industries Ohio, Inc. © 2015 PPG Industries, Inc. All rights reserved.